Front, Back Double Braking System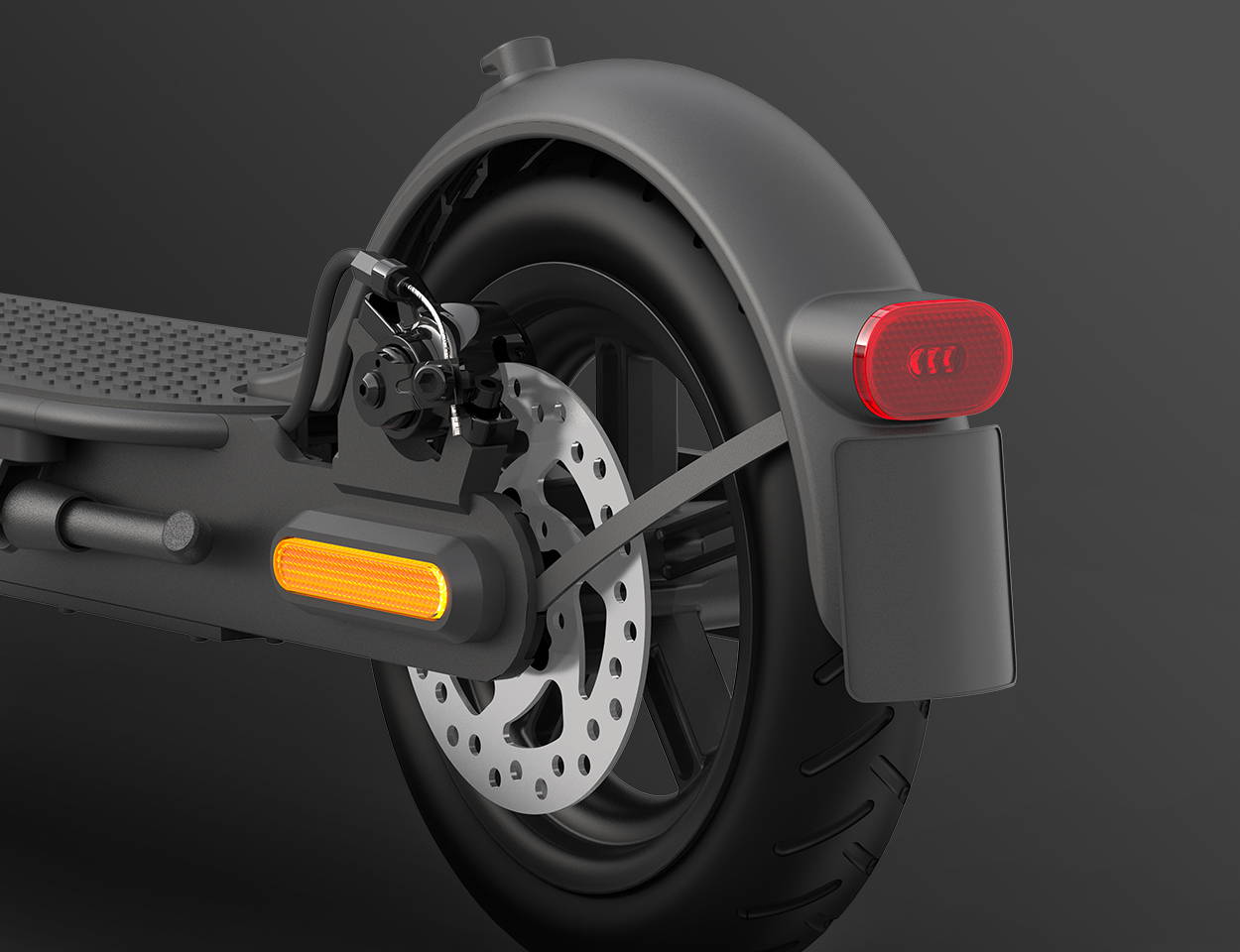 Higher Visibility, Greater Safety
2W ultra-bright headlight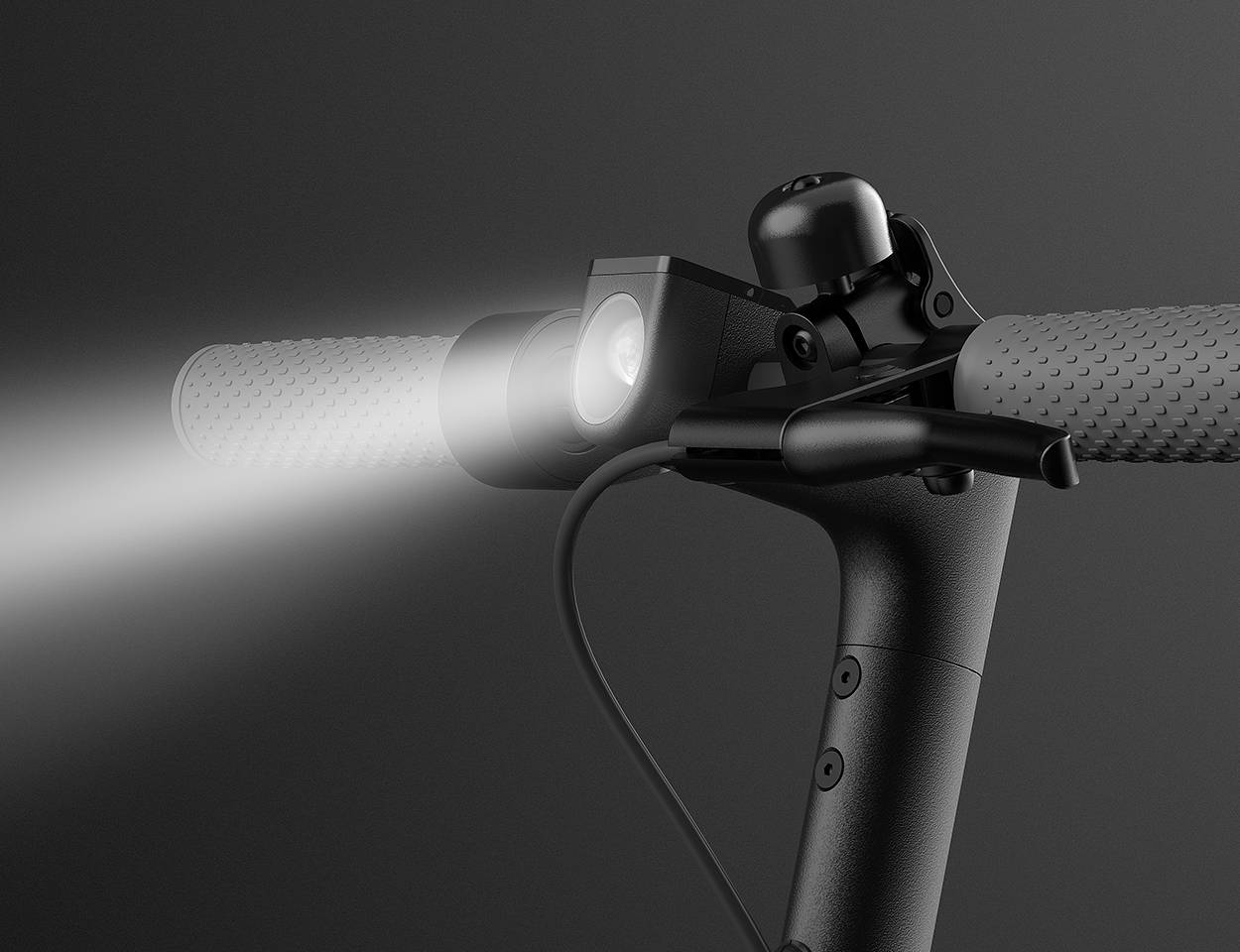 Scoote Bring's You The Xiaomi Mi S1 Electric Scooter
Will keep it simple
*The battery was tested fully charged, with a 75kg load, at 25°C, with no wind on a level road in pedestrian mode at a uniform velocity of 15km/h. Actual results may vary based on differences in temperature, load, wind speed, road conditions and other factors.
*Interactive indication: In the off state, short press to start. Short press once at power-on state to turn on/off the lights; short press twice in succession to switch the speed mode; long press to turn off.
*It is not recommended to use cruise control in areas with heavy traffic, or during or after precipitation.
*All above data was obtained from Ninebot labs. Actual results may vary based on differences in use conditions.
*Before purchasing, please carefully read the Mi Electric Scooter 1S user manual and legal notice. Be sure to abide by local laws and regulations when using Mi Electric Scooter 1S.
TECHNICAL SPECIFICATIONS
Product Information
Maximum speed 15.5mph
Maximum range in optimum conditions 18.6 Miles / 30km
Typical range in average conditions 13 Miles / 21km
Dual braking system - Automatic electronic regenerative brakes with E-ABS and rear disc brake
Skid resistant and shock absorbing 8.5 inch pneumatic tyres
Sophisticated cruise control system
Upgraded LED display with speed, battery level, distance and driving mode
Three speed modes - Speed, Normal and Eco
Brand new front, rear & side reflectors and a licence plate holder for added safety
Front, rear and brake lights
Smart phone enabled - connect via Bluetooth to the Mi Home App
2 Year warranty - Official UK stockist
What's In The Box?
Electric Scooter
Power Adapter
Alan keys
Screw x 4
User Manual
Quick Start Guide

Every new scooter comes with our industry's best warranty and loyalty program - Scoote Care. Once your Scoote is registered, we provide each original retail purchaser a warranty against defects in materials and workmanship, being stated as the following:
- Full cover on all manufacturer faults
- We will replace every scooter
This warranty does not cover:

- Improper assembly.
- Improper follow-up maintenance.
- Installation of components, parts, or accessories not compatible with the bicycle as sold.
- Damage or failure due to accident, misuse, abuse, or neglect.
- Labor charges for part replacement or changeover.
- Scooters used for commercial activities, including those in rental, demo, or security fleets.

Key Features
All new for 2020, Xiaomi have updated the world's most popular award winning e-scooter, the Xiaomi M365 with new safety features including front, rear and side reflectors to help you been seen whilst riding and skid resistant, shock-absorbing pneumatic tyres. The Xiaomi 1s also features an upgraded multi-functional LED display with speed, battery, distance and driving mode.
The Xiaomi Mi 1S Electric Scooter has a simple yet sleek minimalist design, made out of aircraft-grade aluminium alloy and weighs just 12.5kg. The Xiaomi 1S features a high quality 36v 7.6ah battery with smart battery management system (BMS) and kinetic energy recovery system enabling a potential riding distance of up to 18.6miles in a single charge and can accelerate up to 15.5mph. The 250W brushless DC motor powers the scooter to ride with ease and comfort and the sophisticated cruise control helps maintain a steady speed set by the driver to relieve the drivers constant pressure. In addition to the new front rear and side reflectors, the Xiaomi 1s also features a licence plate holder.
Pair your Xiaomi 1S via Bluetooth and connect to the Mi Hope App to check your ride statistics on your smart phone.
Xiaomi Mi 1S Electric Scooter - Black Extra Info
Price match guarantee
Lifetime safety checks
Care PLUS + available